ALL FORMATS OF AUDIO TO DIGITAL
---
High-Value Solutions
Custom digital solutions best suited for your particular project / technology needs.
Archival-Grade Tech
We only use archival-grade hardware and software to ensure the safe processing of your materials and provide the highest quality results.
No 3rd Parties
All work is performed in-house at our Toronto (HQ) production office, no 3rd parties / no risks.
All Formats/Outputs
We transfer all types of analog and digital media to any digital format.
AUDIO CONVERSIONS
To Digital File or CD
To Digital File + CD
Compact Cassette
$20/tape
$25/tape
MiniCassette
$25/tape
$30/tape
MicroCassette
$20/tape
$25/tape
MiniDisc
$25/tape
$30/tape
Record/LP
$20/per
$25/per
Reel-to-reel
$20/hour
$25/hour
DTRS
$55/tape
$60/tape
DAT
$32/tape
$37/tape
ADAT
$55/tape
$60/tape
Blank Tape Fee
$5.00
HOW IT WORKS
---
Any Questions?
Call: 416 479 0903
E-mail: info@digitaltreasury.ca
Fill out our contact form
Logistics
Visit one of our 3 GTA locations
Ship your materials to us
Have us pick up from you
Digital Solutions
Digital files on:
USB / hard drive / the Cloud
DVD / Blu-rays
We practice a rigorous Quality Control process which gives us the confidence to say that we completely stand behind our work and guarantee the results. If there are any issues with the quality or performance of the digital materials created and it was something we could have controlled for we will reprocess those materials at our expense, no questions/ no hassles/ no time limit.
We are committed to ensuring the Privacy and Security of our clients information:
All client materials (both physical and digital) are tagged, tracked and stored in a secure location and returned to the client upon completion of the project.
All digital files are archived and securely stored offline (LTO-6 Tape Drive) for 14-days post receipt before our deletion protocol is initiated.
All services are performed in-house by Digital Treasury Group employees; no 3rd parties, no risks.
All Digital Treasury Group employees are required to sign a comprehensive Confidentiality Agreement.
We adhere to all aspects of the Canadian federal government's Personal Information Protection and Electronic Documents Act (PIPEDA).
WHAT OUR CLIENTS ARE SAYING
---
"Working with Digital Treasures was a great experience from start to finish. Our company needed to get some digital conversion work done quickly and at high quality and DT delivered on both accounts. They made the whole process simple and stress-free and provided us with a great quality product. We're already planning to do repeat business converting our old video archive and I would highly recommend their services to others."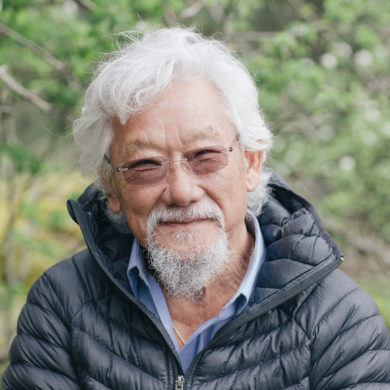 "The David Suzuki Foundation turned 25 years old this week! The Foundation trusted Digital Treasures with 25 years' worth of irreplaceable archival video footage. Marc and team were a pleasure to work with every step of the way. Professional, trustworthy and an outstanding finished product. Expectations exceeded.

Thank you for helping to preserve and share our history."
"I have this afternoon received the return of my film and your digital scans. A quick look and I'm thrilled! Thank you so much for the clearly considered attention to my requests.
I'm also recommending you to friends at the Vancouver Art Gallery Imaging Department. More to come, with again sincere thanks for this."
VISIT ONE OF OUR THREE LOCATIONS
---
Etobicoke (HQ)
415 Horner Ave. #8
Toronto, ON, M8W 4W3
416 479 0903
North York
265 Rimrock Rd. #2A
Toronto, ON, M3J 3C6
416 479 0903
Burlington
3455 Harvester Rd. #3
Burlington, ON, L7N 3P2
289 288 4310
ABOUT DIGITAL TREASURES
---
In 2014 Digital Treasures went fully commercial and became a part of the Digital Treasury Group (DTG). DTG is exclusively focused on being the highest-quality provider of full-suite media conversion and archiving services nationally. We operate under a fully integrated 'lean' business model utilizing industry best practices for providing low-cost/high-value digital solutions to the commercial, institutional and retail marketplaces. Our infrastructure has been purpose-built to (1) mitigate all potential risks associated with the handling and processing of a high volume of multiple media formats and (2) ensure the delivery of a best-quality digital solution fit to the client's specific requirements. Our methodology is based upon 10 years of dedicated media conversion and archiving experience coupled with 15 years of leading-edge corporate experience resulting in the creation of what we know to be the "best in class" provider of these services in Canada.